Weird but wonderful!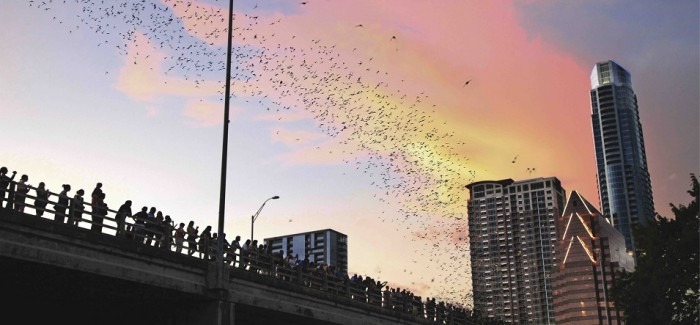 Listen up, y'all: Austin's the new star of The Lone Star State, writes Nigel Blundell
This is the wild West – but not the way you'd imagine it. Yep, we're in Texas, where you might expect to see oilmen in Cadillacs and cowboys in Stetsons hollering 'Yee-ha, y'all'!
But there are surprisingly few of those here in the state capital – and there's a clue in the town's strange slogan: "Keep Austin weird!"
Which it certainly is. This vibrant booming city is home to some of the wildest folk in the way-out West – a zany mixture of crazy bars and gleaming glass skyscrapers, of country music kings and internet whizz-kids.
Its eccentricity is a magnet for the rest of America. Austin's population has exploded to almost two million, becoming the 'star' of the Lone Star State and the third fastest growing city in the USA. The reason, apart from its 300 days of sunshine, is its uniquely laid-back feel.
No one dresses up, and certainly not in 'Rhinestone Cowboy' style. No one moves too quickly, because in summer you'd simply melt. But, oh boy, do they party!
Apart from its 'Keep Austin weird!' slogan, the city boasts that it is 'live music capital of the world'. More than 250 venues throughout the city stage live gigs. It's also home to more than 2,000 recording artists, including its most famous, Willie Nelson.  The pigtailed singer, who has enjoyed a long life of success and excess, is honoured by a bronze statue on (where else?) Willie Nelson Boulevard.
And yes, Austin being a university town, there is sometimes the faint whiff of a herbal cigarette from the quieter alleys around the historic Old Quarter.
There is a more healthy form of vegetation in the expansive parkland flanking the curling Colorado River that splits the city. And beyond is a misty vista of wooded hills, shielding the homes of stars like Sandra Bullock, Dennis Quaid, Meatloaf and shamed racing cyclist Lance Armstrong.
Actress-model Gerry Hall has a home here. "My family is one of the first 300 that settled Texas in 1820 with Stephen F. Austin, after whom the city is named," she says.  "So I am an official 'Daughter of the Republic of Texas'.  I return every year – recently to watch my son James and his punk band Turbogeist play Austin's South by Southwest music festival."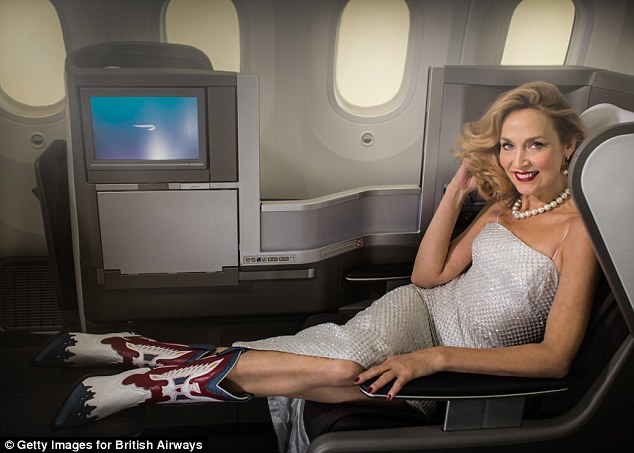 Other mansions discreetly hidden among the valleys and lakes belong to the captains of high-tech industry, like Michael Dell, who have caused this area to be labelled Silicon Hills.
For although Austin prides itself on being a little bit off-the-wall, it also knows how to do business. Its thriving start-up scene puts the 'tech' in Texas.
I met one of these suddenly successful web innovators because I visited Austin at the time of an event (an explosion?) called RTX. It's the annual convention of the web sensation Rooster Teeth, whose slogan "Where Gaming Meets the Internet" is, to an oldie like me, more of a riddle than an explanation.
This is where an interpreter was needed, and luckily I had my 16-year-old daughter Rosie to hand, navigating through the milling ranks of web-gaming geeks, many dressed in the garb of their on-line heroes, their language incomprehensible to an outsider.
Rosie's verdict: "It's mainly a gaming convention but you also learn about music, art and animation. Everyone is so chilled out and welcoming. This is the friendliest place on earth.
"I got to meet my on-line heroes and even interviewed the founder of Rooster Teeth, Michael 'Burnie' Burns." (above pic)
RTX, which kicked off four years ago with a party for 400 fans, this year notched up four billion You Tube views and attracted 32,000 fanatics to Austin's vast Convention Center.
"We started off as a bunch of pals reviewing video games while getting pickled," says Burnie. "We called ourselves Drunk Gamers, which was not very witty but it caught the public's imagination."
Now, with their gaming, 'toon series and feature film, this "bunch of guys just having a laugh" is at the core of the city's multi-billion-dollar internet industry.
As Burnie says, "Austin is a hotbed of creative activity" – but that's only part of what makes it buzz.
At the heart of downtown is historic Sixth Street, which lights up at night with a neon fantasy of bars and music joints pumping out rock, blues, jazz, country, gospel and everything in between. This is, after all, the home of Austin City Limits, the longest running music show on American TV.
Where to eat? The answer is 'meals on wheels' – at any of the 1,500 outdoor food trailers. Fine dining it sure ain't but the fare dispensed from these converted caravans, trucks and mobile snack shacks ensures there's not a McDonald's in sight.
Instead, there are unfamiliar names like Hey Cupcake, Torchy's Tacos, The Holy Cacao (cake balls and iced chocolate), Lucky J's Chicken and Waffles, the Mighty Cone (crispy meat in tortillas) and G'raj Mahal (to make Brit curry lovers feel at home).
Those imaginative names sum up the slogan "Keep Austin weird!" which was coined to support local business against the big-name corporations.
For this reason, your evenings should end at nightspots like The Broken Spoke, where you might get dragged into a line dance, or Mean-Eyed Cat, which is a shrine to Johnny Cash, or the town's oldest drinking hole, Scoot Inn, where you'll be challenged at skee-ball, a sort of skittles but without the skittles.
There's no shortage of more formal culture, with art galleries and museums recording Texas's violent history. Most impressive building is the stunning sunset-red edifice that is Texas State Capitol, 14 feet taller than its more famous namesake in Washington.
Now that British Airways has launched a daily service to Austin, it's easy to visit. But it's the gentle eccentricity of the city that makes it unique.
Even nature plays its part. Austin is home to North America's largest urban bat population, with up to 1.5 million Mexican free-tailed bats roosting under Congress Avenue Bridge across the Colorado River from April to October. With a jittery teen in tow, it took some persuading – but hang around until sunset and you'll see them emerge around you in swirling clouds.
Absolutely bats. That's Austin!
FIVE TOP TIPS
Don't suffer the hassle of flights through overcrowded Dallas or Houston. Fly direct to Austin's pristine new airport aboard BA's Boeing 787 Dreamliner, which is an experience in itself (from £565 return via ba.com or 0844 493 0787).
Make your first stop the Austin Convention and Visitors Bureau (www.austintexas.org) to book the excellent Austin Overtures sightseeing tour, a $25 bargain, to get an overview of the city and surrounding hill country.
Chill out at Barton Springs, a three-acre natural pool that is fed underground at a constant 68-70 degF, ideal for year-round swimming.
Forget playing 'air guitar'. Visit Austin Bazaar which has an entire floor of guitars, including 100 Fenders playable in the store.
Shun all chain restaurants and stores. Instead, seek out quirky souvenir shops between the bustling bars of Sixth Street and guzzle from the crazily-painted food trailers – thereby helping "Keep Austin Weird!"