THE ENCHANTING FOREST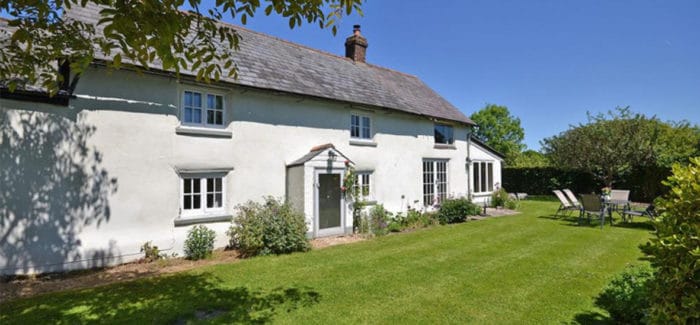 New Forest is closest National Park to London. Read more from Editor John Hill..
New Forest is arguably the nation's busiest – and a local gardener who gave me directions to tour beautiful Walnut Tree Cottage, right in the middle of the park at Tiptoe,  proudly bragged "We have real air conditioning here".
The cottage owners did warn us not to rely on GPS as it rarely worked in that area – and they were right, though our worse-than-useless Garmin model has never, ever, worked properly – a truly rubbish product.
But all our road rage evaporated when we arrived at Walnut Cottage, a real find as it was a centuries-old detached building recently refurbed. "It's is a typical house from Midsomer Murders," quipped young son James as he tried to find his bearings to the nearest shops and pub. He returned later with heaps of fresh produce from a farm shop, including some fine local charcuteries.
We dined in first night and all of us townies loved to listen to the shattering silence of the countryside – broken only by the pitter patter of raindrops on the roof, or hoot from a nearby owl.  Next morning we woke with the local farmyard noises and set off early to explore the forest – named his Nouveau Foret by Norman King William (he of Conqueror fame).
Ever since his arrival 11 centuries ago this has been a quite wonderful destination –  full of beautiful and well-kept parkland but with bogs, swamps  and muddy mires galore for nature-lovers, with great outdoor activities and some wonderful castles, notably Beaulieu Palace, where we spent much of our first day at the National Motor Museum, before returning again to dine in.
Day 2 was spent at nearby Lymington, a quaint coastal town, with a vibrant and lively market, where  we added to our stock of local produce, and took away for London use a supply of beeswax face cream, which did wonders for all of our complexions, as did the fresh air and breezes  from the nearby Channel.
We also paid a brief visit to the nearby city of Southampton, where they are finally getting around to re-building the City Centre and getting rid of all the Gerry-built housing slapped up in the 1940s and 50s to replace the many bomb sites left by the Luftwaffe.
More on this interesting National Park city in future editions, including the sad story of how a City wall leading to the port is full of graffiti-type signatures and scratched messages left behind by thousands of young Empire and North American soldiers, who queued for days waiting to board their invasion ships for D-Day.
The coastal resorts of Christchurch, Poole and Bournemouth are less than an hour drive and well worth a visit if you want to swop forest air conditioning for bracing sea air.
Meanwhile rest of trip forced us indoors as we suffered a typical winter period of continual rain, and we blessed our choice of cosy Walnut Cottage as young James took in some of the many sporting attractions on the nearby River Beaulieu.
Beaulieu River is deep in the forest and never busy. And New Forest Activities,  offer permits to take you on an exploration of this tidal river, on kayaks or sturdy 2-3 seat Canadian canoes, as young James did, and loved it.
For the more independent adventurer, watercraft are also available for hire – tours from 90 minutes to 3 hours. Beginners can learn the basics, and get comfortable around water before setting off for a paddle, or paddle to the pub from £25 per person.
Archery tuition, with choice of routes (up to 40 miles – Forest, coastline, landmarks, villages etc.) many of which include pit stops for a tipple at one of the many forest inns and pubs.
Bike Hire costs £18 per day, £14 for a half day.
Laser combat game Battlefield live – lasers without pain and bruises! £25pp low and high-ropes courses, Bush Craft and Raft Making.

The Great

New Forest Challenge

can be a one or two-day event for 8 or more. Instructors lead you through an 8km forest walk, navigating on foot the deer sanctuaries, oakwood forests and open terrain, picnic buffet lunch, 25km cycle ride through the National Park and 12km canoe paddle along the stunning Beaulieu River.

newforestactivities.co.uk
Cost of our stay for three nights at Walnut Tree Cottage was from £430, and a
5 night break from £573