Happy Song puts the smile on airport faces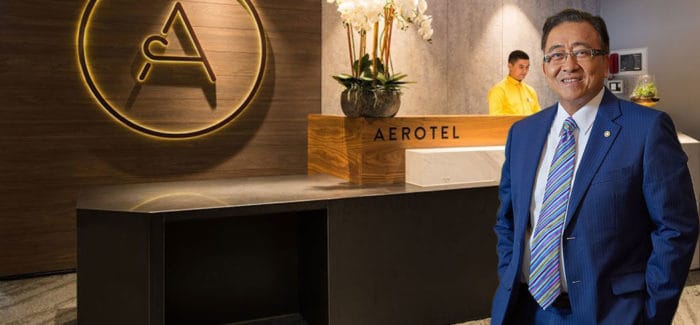 Editor John Hill speaks to the man who started airport lounges for all, and hotel rooms for 4 hour-naps
Bustling Chinese millionaire Song Hoi-see has revolutionised services in the world's airports,
bringing smiles to millions of airport travellers worldwide and he is Mr Airline Hospitality, running the five main areas of airport hospitality.
No mean feat for a youngster born to impoverished peasant parents in Malaysia, whose village, family and friends all clubbed together to pay for Song's education at the London School of Economics.  "I loved the LSE, and London and all I learned here," Song told me at a reception to open his latest Aerotel business at Heathrow's Terminal 3.  This is an in-terminal hotel where passengers can book anything from a 4-6-hour napping stay, or up to several days if on a stopover. All in comfortable  and high-décor rooms.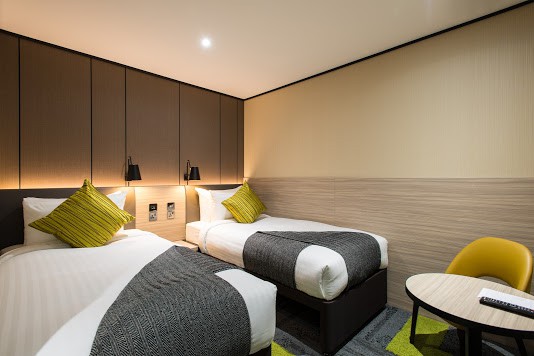 When 56-year-old Song graduated from the LSE he walked straight into a City of London job with Leeman Brothers, the American bank. After seven years with Leemans, and when he was  well versed in banking and travel he set about giving the world's tourists and business travellers a touch of the luxury he never had during his many trips.
Twenty years ago, Song launched the world's very first  pay-in airport lounge for travellers,  regardless of their airline or class of travel. He told me – "I was always sitting around airports waiting because I could not then afford Business Class flights, ergo no lounge facilities such as phone and fax. And when I worked out that 85% of fellow passengers had none either I decided it was time they did. Good idea LSE, who taught me well."
Song launched the  Plaza Premium Group, which   has been growing exponentially from one airport lounge to five core businesses, comprising
Airport lounge brands Plaza Premium First and Plaza Premium Lounge
In-terminal airport hotel chain Aerotel and Refreshhh by Aerotel,
Airport meet & greet service Allways,
A portfolio of airport dining concepts and third-parties lounge management, and this helped to make airports world-wide to become an enjoyable destination on its own.
Song's Plaza Premium Group has become the benchmark for airport value-added services, and operates more than 160 locations in 44 airports globally, and employs more than 5,000 employees, who serve 15 million world-wide passengers annually. His  successes have  prompted worldwide airport authorities to open their doors for independent lounge facilities and value-added airport services as part of a bid to enhance the overall traveller experience as well as airport service quality.
And how does Song, a truly hard-working and modest entrepreneur,  enjoy his  leisure time? "Well not too many airports, as I have  homes also in Phuket and Bali and sail there – not at the wheel, but just supervising."