Mesmerized in Israel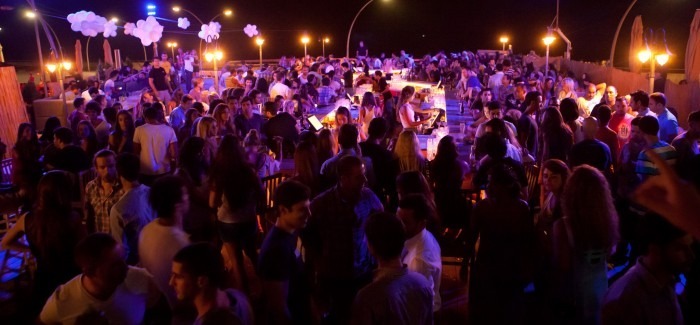 Juliet Francis visits tour destination with it all. Read more…
I was mesmerised with my visit to Israel. The country should be higher in the ranks as a destination holiday as it offers a range of travel highlights such as the beach, one of the top spots in the world for history and culture, fabulous food, nightlife, adventure and of course sunshine during the winter period.  Despite the country's association with ongoing conflict in the middle east, Israel is rapidly becoming the jewel in the middle eastern crown for tourists.  Tourism is still one of the country's major sources of income and it has recently celebrated an all-time visitor record for the first quarter of 2017.   As of March 2017, there has been a steady increase of incoming tourists to Israel – a 24% increase from the same period last year, according to the latest figures from the Tourism Ministry.
The growth is not a coincidence, it is actually the result of new policy by the tourism board to boost visitors by way of rebranding Israel as a holiday destination and bringing new airlines and routes into the country.  It is working, because the country has so much to offer for a broad range of visitors.  For the religious community, it is a prime spot for the top 3 religions in the world; Islam, Christianity and Judaism. Archaeological and history enthusiasts would be keen to learn about the rich heritage of the land; hikers can explore the Masada desert and natural reserve or there is even floating in the Dead Sea.  For Tel Aviv, you have juxtaposition of any modern European city which includes the beach, the colourful food markets, entertainment, nightlife compared to the beautiful ancient architecture of Old Jaffa City within the same location.
Tel Aviv is interestingly very inclusive with an  established LGBT community that has been living peacefully in Israel since the 1980s.  In fact more established than many would expect, since Israel was the first to recognise same sex marriages in 1988. Discrimination on the grounds of sexual orientation was prohibited in 1992 and same-sex couples are allowed to jointly adopt after a court decision in 2008.  LGBT people are also allowed to serve openly in the military.   The breadth of the current cultural diversity just demonstrates how unique the country is as a tourist destination with a curious but seamlessly working juxtaposition of mainly secular communities living alongside Orthodox and Muslim communities mixed in with both ancient and modern landscapes.  This is multicultural living in the Middle East. It is a lot to take in, and as a result – Israel for me is certainly a bucket list destination –  a once in a lifetime trip where, if you ever get the chance, although once you have visited you will want to visit again. 
Security
They say forewarned is forearmed and listening to friends' experiences as they visited Israel was certainly what prepared me for the almost forensic approach of the Israeli airport service.  It is the most strict security in the world, with several rounds of questioning on either side, checking of both hand and checked in luggage and swabbing of shoes.  This may raise immediate fears and questions with potential travellers such as "why is security so heavy and what does this say about the safety of visitors to the country?".  On the other hand, once you arrive in the country, you then begin to understand the reasons for the extra precautions since Israel feels very relaxed and there isn't any issue as to the safety of a visitor at anytime of the day or night.  You just need to arrive at the airport an extra hour or two in addition to your normal flight times.  Also, be aware that if you have visited any other country in the middle east then you will need to check before travelling to Israel since a logged visit to Israel can be problematic if visiting the UAE and vice-versa.  Again, check out the current status before visiting the country. This is the one thing you will have to get used to, but it is worth it on the other side.
Hotel and Accommodation
I stayed in various hotels, starting at Mount Zion hotel, which overlooks biblical landscapes of mount zion and the old city of Jerusalem.  Many of the hotels are within walking distance of the city's main cultural and historic sites and breakfast is always an Israeli style buffet which is mainly a wonderful display of mediterranean freshness, eggs and the best coffee.  Our next hotel was the Dead Sea Hotel right next to the famous sea.  Designed with an opulent flair but still family friendly with high quality buffet dining for breakfast, lunch or dinner.  You can enjoy a range of quality treatments at the hotels comprehensive spa area and each room comes with a balcony overlooking the dead sea if you just want to enjoy some sunshine which is still pretty hot (26 degrees on average) in November.  The Brown Beach Hotel represents the flair of Tel Aviv, located close to the city's coastal area, with amenities you would expect in a luxury modern European city and some rooms have balconies with sufficient space to hold a medium sized sofa, a table for 2 adorned with a bottle of champagne and other rooms even have a private outdoor Jacuzzi.
Budget and prices
The currency in Israel is ILS or Israeli New Shequels although do expect western prices and standards when budgeting for any part of Israel.  You can easily spend a similar amount on hotels, travel and food as you would in most popular European cities.  However, like many other European cities, you can find very good value accommodation and food if you shop around on Airbnb, or check out train prices etc.  Although it is possible to hire a car to travel around, once you get into Tel Aviv, catching taxis or trains might be the best way forward since parking is barely ever available in the heart of the city.
Food and Drink
The multicultural diversity can be found in its cuisine.  A combination of the fresh Mediterranean Greek tapas style dishes, to the tasty North African hot meat selection and the ever present falafel, hummus and fresh bread.  You must try the Israeli staple breakfast dish of Shakshuka, a brunch or breakfast dish of tomatoes, onions, eggs, usually eaten with pitta bread (pic).  The food is definitely one of the highlights of the trip.  Most restaurants are moderately priced (European equivalent) and are of high quality – although street food is a great budget option and just as delicious.  Table service is the norm and most menus have both a Hebrew and English version.  One of my favourite restaurants was the Adom restaurant in Jerusalem, a brilliant atmosphere and fine cuisine located in the Old Station compound of Jerusalem, now converted into a magical finegold courtyard.  It was built on the historical foundations of the first train stations of Jerusalem.
What to do and where to go
Tel Aviv is usually the spot where tourists reside and stay for their whole vacation but Jerusalem should be a must be on the list as an ancient and historical heavyweight.
The Western Wall otherwise known as The Wailing Wall is an ancient limestone wall in Old city of Jerusalem.  he wall was originally erected as part of the expansion of the Second Jewish Temple begun by Herod the Great
The Western Wall is considered holy due to its connection to the Temple Mount. Because of the Temple Mount entry restrictions, the Wall is the holiest place where Jews are permitted to pray, though it is not the holiest site in the Jewish faith, which lies behind it.  The Western Wall is a sight to behold as you witness thousands of Jewish people visiting and praying towards it.
Via Dolorosa or (The Way of Sorrow) is said to be the route that Jesus walked on the way to Calvary.  The route stops at 14 points which are identified as the suffering of Jesus Christ.  It is also the same route amongst a thriving marketplace of traders and stalls so a good spot to also do some shopping, although do barter as you can get a much better deal if you negotiate.
Also in Jerusalem, you can also visit the reconstructed Jewish Quarter or even The Arab market all containing glorious ancient architecture.
Hiking
Masada is an ancient fortress in the Judaen desert.  It's on a massive plateau overlooking the Dead Sea.  A cable car and a long, winding path climb up to the fortifications, built around 30 B.C. Among the ruins are King Herod's Palace.
The Ein Gedi nature park is the second largest oasis in Israel, it is worth another hike since it is one of the few places where streams are running all year long and one of the most picturesque spots of Israel (pic).
Wine Tasting
Wine has been produced in Israel since biblical times and now hundreds of wineries range from small boutiques to large enterprises.  The main thing about the wine in Israel is that it is actually very good, so there is less chance that a budget bottle will taste like a household detergent which can happen when you travel abroad.  In fact, it is worth buying from Israel and having it shipped over directly.
On the way back from the Mitzpe Ramon we stopped off at a family run winery, Carmey Avdat Winery, an ecological farm that cultivates grapes using ancient irrigation terraces.  It produces red wine such as fine merlots but uniquely, the farm is just started to introduce rose and white wine which was actually sublime. The winery also offers beautifully designed guest cabin style bed and breakfast accommodation offering a unique experience with breathtaking views of the Negev desert.
All the above was achieved in 5 days, there was so much more to do, in other places such as Eliat, another beach resort, so I would certainly look to visit again when I need some good food, sunshine, culture and history in the winter months.  The flights are only 4.5 hours long and Spring and Autumn are generally the peak times for visitors.  You can find information on the following website and plan your trip around all the numerous festivals and beach parties www.touristisrael.com
If you want up to date information and don't want to read through materials that will only add to your baggage,  you can consider having a private tour guide which we had for the whole trip.  It is ideal way to really soak in the richness of Israel and having someone like Naschon Gal as our tour guide allowed us the opportunity to ask questions which you can't do with written material. A bit of a luxury I know, but remember this might be your once in a lifetime trip to a jewel in the middle eastern crown.
By Juliet Francis