RYAN AIR SCARE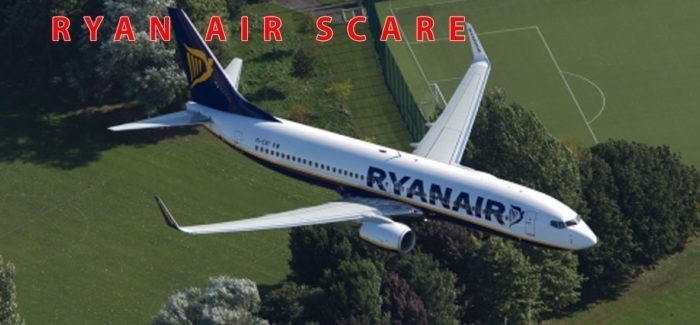 Irish airline Ryanair is now among Europe's top 10 emitters of carbon, according to EU figures just released.  Read more..
It's the first time ever that a non-coal company has been named on the list by the EU's Emission Trading System (EU ETS), but no mention was made of the fact that Ryan Air is the largest and most profitable airline in Europe.
The EU ETS, formed to combat global warming, says Ryan produced 9.9 megatonnes of greenhouse gas emissions in 2018 — an increase of 7% compared to 2017, according to the Guardian, and up 49% over the last five years.
And Transport & Environment (T&E) — a European collective of NGOs working to promote sustainable transport — rate  this  as "Europe's biggest climate failure."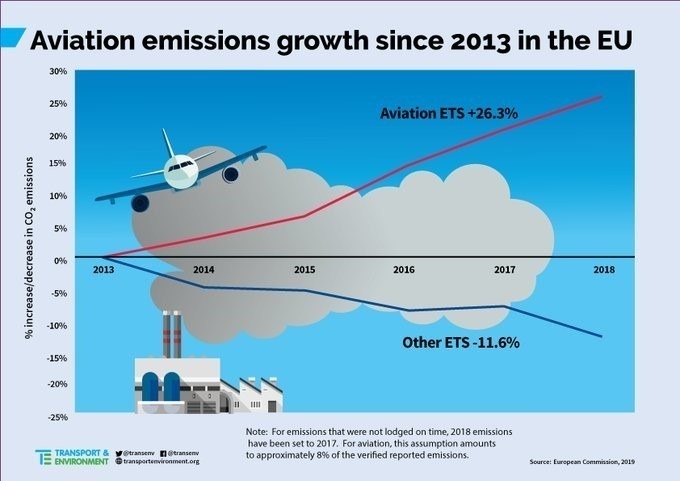 Ryanair is the new coal!
The T&E is damning in condemnation of Ryan, because the other 9 top polluters are coal plants. And it is not just Ryan because aviation emissions have risen 26.3% since 2013 – far outpacing all transport modes.
The group says Ryan's ranking demonstrates that Europe is failing to "rein in the runaway emissions growth of aviation, which pays no taxes on its fuel and VAT on its tickets."
"When it comes to climate, Ryanair is the new coal," said Andrew Murphy, the aviation manager at T&E, and this trend will only continue until Europe realises that this undertaxed and under-regulated sector needs to be brought into line."
In response, Ryanair said: "Ryanair is Europe's greenest and cleanest airline. Passengers travelling on Ryanair have the lowest CO2 emissions per km travelled than any other airline."
It is known that low-cost airlines generally do have lower carbon emissions when considered per passenger because there are more passengers per flight.
Meanwhile, the other nine companies named and shamed in the dirty ranking are all coal power plants — seven of which are in Germany, and one is in Bulgaria.  No. 1 on the list  is Belchatow in Poland, which produces 38 megatonnes of emissions each year.
Among other airlines in Europe that reportedly appeared on the ranking were EasyJet in 31st place following an 11% rise in emissions in 2018; Lufthansa, Norwegian, and British Airways.