Whether ether you're heading for the mountains to ski or snowboard this winter, going abroad in search of warmer climates or looking for the perfect Christmas gift for the travel lover in your life,  here's a selection of tech and gadgets you will want to find space for in your suitcase.
You'll be able to parlez-vous? with Pocketalk S, which is claimed to be perfect for skiers or travellers as it is a portable language device that translates –
82 languages bidirectionally at a touch. Not only can it translate voice conversations, it has a text-to-translate camera which instantly recognises and translates text,
Written words and signs – ideal for reading resort signs and cautions, menus or finding your way around a new-to-you area..
Pocketalk S claims the world's best translation engines, providing consistently accurate translations and can even pick up localised dialects and slang. It has a complementary 2-year mobile data plan that provides coverage in 130 countries/regions.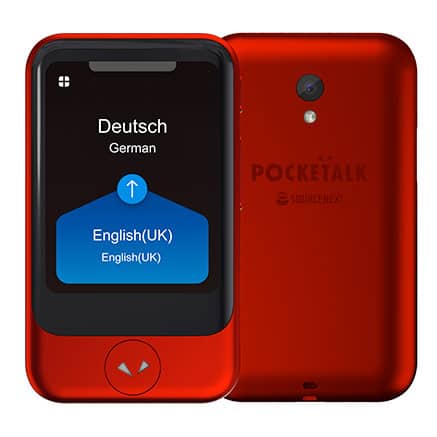 Pocketbook S costs £209;  Pocketalk App Is £2.50 per month or £25.50 a year
From: App store and Google Play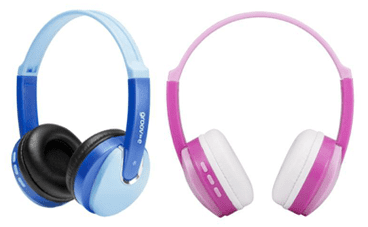 Price: £29.99
Available from: www.groov-e.co.uk
If you're travelling with children keep them quiet,  listening to music or watching YouTube The Kidz wireless DJ style headphones, which include a built-in audio-sharing port for them and their music loving friends or siblings to listen together. The Kidz headphones offer up to 7.5 hours playtime however the optional 3.5mm headphone jack means they can continue to be used for even longer.
Groov-e Zen noise cancelling headphones
Price: £33.95
Available from Amazon, Curry's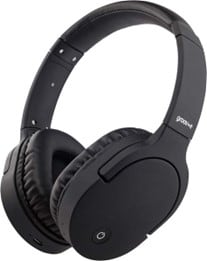 Groov-e Zen headphones have active noise cancelling to reduce ambient noise and improve listening, and are perfect for use on planes, public transport or busy environments. With soft ear pads, Bluetooth connectivity and ten hours wireless playback, they will keep are we there yets entertained.  There's also a built-in mic for making calls on-the-go and a 3.5mm headphone jack should you wish to use them with a device that isn't Bluetooth compatible.
Twelve South AirFly Pro  £49.99  from Amazon UK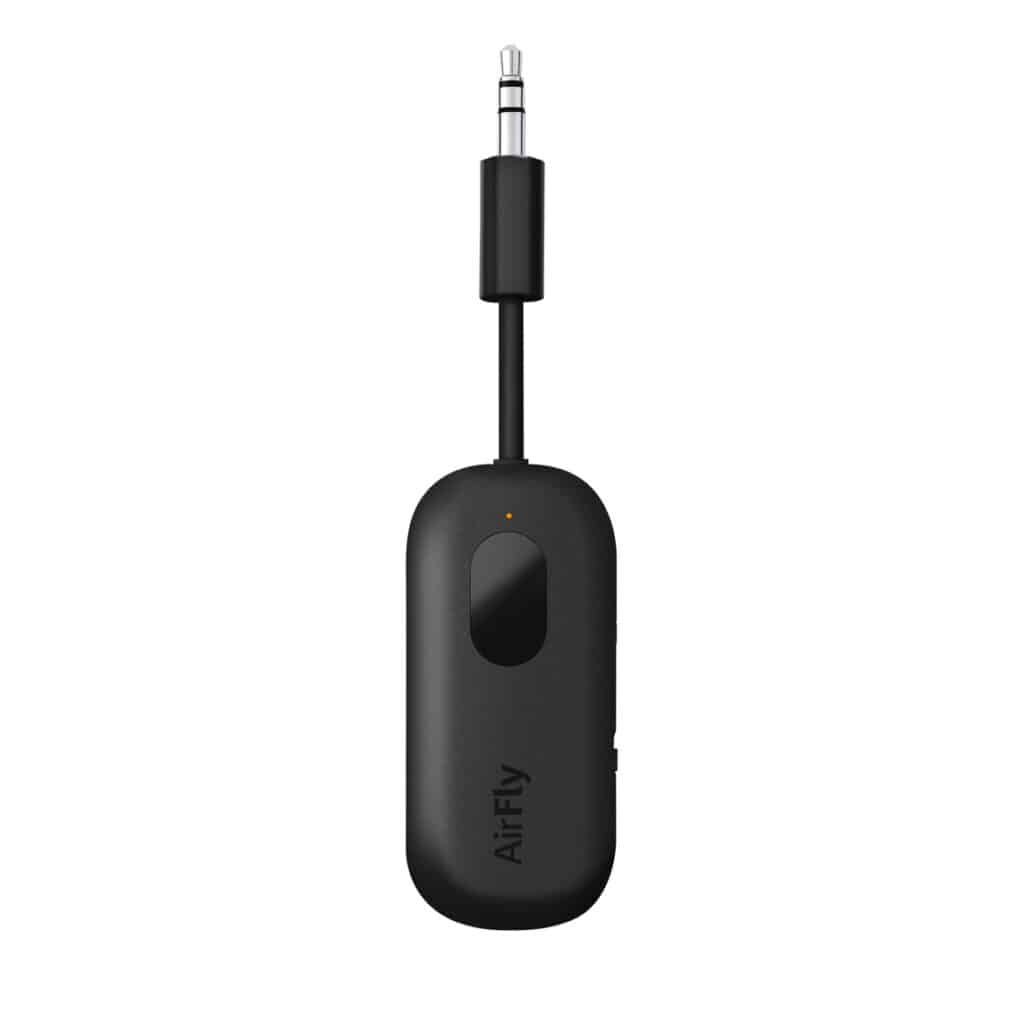 AirFly Pro is the frequent fliers' friend – a Bluetooth adaptor that allows AirPods or other wireless headphones to be used where only wired headphone jacks are available i.e. on the plane.  Having incompatible wireless headphones and earbuds is now of  the past with AirFly Pro allowing up-to two users to easily connect their wireless headphones via Bluetooth, to the media system while flying.
Twelve South BookBook for Kindle Paperwhite , price: £49.99
From Amazon UK  
Amazon's latest e-reader – the BookBook for Kindle Paperwhite – is a vintage inspired, one-off case to protect your reader; enhancing the joy of reading. BookBook talso ransforms the Kindle Paperwhite into what looks and feels like an elegant, leather-bound hardcover book. Made from hand-distressed, genuine leather the case features an integrated folding kickstand that props up the Kindle Paperwhite for hands-free reading. Perfect for those who their library everywhere.  £15.99  from: Amazon.co.uk
Back to the future. Rocketbook Mini notebook provides a classic pen and paper experience, and built for the digital age. Although it feels like a traditional pocket-sized notebook, the Mini is endlessly reusable and pairs with the Rocketbook app to connect to all of your favourite cloud services. Perfect for shopping lists, quick notes/reminders when your'e out and about. Rocketbook Mini comes in 11 colours.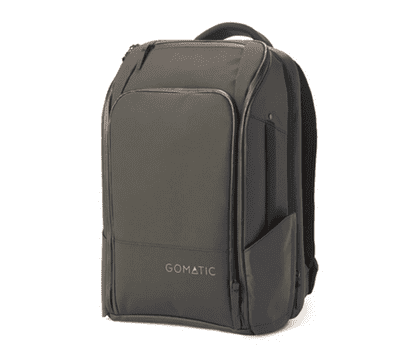 For those short 1-3 day trips, the bag is made with durable, water-resistant materials and YKK zippers; and starting at 20L, expanding to 30L, packs more space and has a button which lets it go from backpack to briefcase when you need to look more professional.
There are 20 full-on extras from – perimeter zipper, magnetic water bottle pockets, RFID safe storage, and hidden pockets that make Travel Pack the most functional ever. Packed with incredible functionality, the GOMATIC Travel Pack is life on the move.
Price with RFID safe storage is £229  from Amazon UK   from £44.99 (small) and  £64.99 (regular) From Amazon UK
The GOMATIC Toiletry Bags is available in two sizes, small [(L/W/H) 26.7 x 13 x 4.3 cm] and regular [(L/W/H) 26.7 x 13 x 7.9 cm]. Each bag is made with durable, water-resistant materials and zippers to ensure your toiletries stay protected (no leaks). An optional hanging strap, dedicated toothbrush pocket and sunglasses case are a few of the many features that make these the most functional toiletry bags ever.
Atom Studios Flat Universal charging cable
Price: From £24.99
Available from Atom Studios, Amazon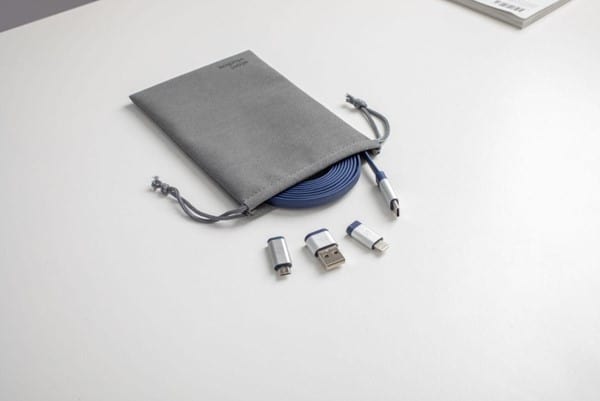 For those who've got more gadgets than sense, Atom Studios Flat Universal cable has all their charging needs covered in one neat cable. Thanks to the included aluminium interchangeable heads, Flat Universal offers fast charging for gadgets with USB-A, USB-C, Micro USB and Lightning connections – which covers most modern devices.
The cable has a flat design which prevents tangling and comes with a premium velvet travel pouch making it ideal for use on-the-go. Flat has also undergone rigorous stress tests to ensure it functions in temperatures as extreme as -20c to 60c. Available in 0.5m and 1.8m lengths.